What is VoIP



Voice over IP (VoIP) is to digitalize voice and encapsulate them into packets that can be transmitted on an IP network, i.e., VPN or Internet. This means calls can be made to overseas without the use of traditional PSTN network and thus saving costs.

Basic Concepts of VoIP



VoIP works by representing voice signal in a data packet on an IP network for real time transmition. This means the original voice signal are digitalized and transmitted real time by over an end-to-end connection.

Advantage of VoIP

Saves dramatically on toll calls, minimizing business costs.


Simplifies network environment, enhances communication clarity.


Improves customer relationship and increases competitive advantage


Combines PBX and LAN into one single network.


Provide more functionalities over traditional communication method, high in expandability.

Figure: VPN + VoIP network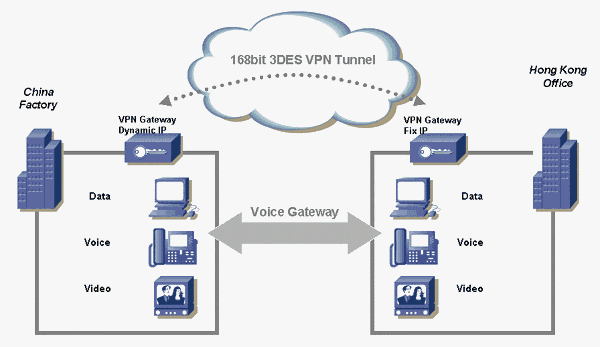 Contact Us




Please contact us for any enquiries

Email

¡Ginfo@digi-link.com.hk
Hotline

¡G(852) 2771 4770
Fax

¡G(852) 3007 5133